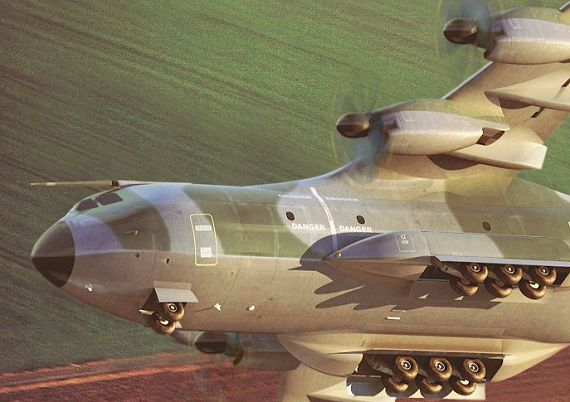 The future direction of European defense is at a crossroads. On the one hand, the NATO experience in Afghanistan has cast into stark relief the limits of European military capacities, not only at the operational but also at the political levels. On the other hand, the recently enacted Lisbon Treaty offers important new opportunities to improve European defense capabilities, especially at the institutional level.
European Union: Global Security Actor or Paper Tiger?
Soeren Kern | World Politics Review | March 15, 2010
1. Introduction
The future direction of European defense is at a crossroads. On the one hand, the NATO experience in Afghanistan has cast into stark relief the limits of European military capacities, not only at the operational but also at the political levels. On the other hand, the recently enacted Lisbon Treaty offers important new opportunities to improve European defense capabilities, especially at the institutional level. If the European Union is to establish itself as a credible security actor on the global stage, European governments will need to improve the way they work together on defense. But the biggest obstacle they face is overcoming the persistent lack of political will to do so.
2. Afghanistan Highlights European Shortcomings on Defense
In a recent speech about the future of the transatlantic alliance, US Secretary of Defense Robert Gates told an audience filled with military officers from NATO's 28 member countries: "The demilitarization of Europe — where large swaths of the general public and political class are averse to military force and the risks that go with it — has gone from a blessing in the 20th century to an impediment to achieving real security and lasting peace in the 21st century."
The unusual public criticism of Europe by a senior American official came just a few weeks after the White House announced, by way of an American newspaper, that US President Barack Obama will not be attending the United States-European Union summit meeting scheduled for Madrid in May.
Many Europeans interpreted Obama's decision as an insult and were angry and embarrassed by the news. But perceptive Europeans say the Obama administration was signalling its frustration with the unwillingness or inability of European leaders to commit more resources to help the United States solve global security problems, especially in Afghanistan.
With only a very few exceptions, NATO's European members have under-resourced the UN-mandated International Security Assistance Force (ISAF) in Afghanistan from the very start by providing too few troops with too many restrictions on their deployments. While the United States has nearly 100,000 troops in Afghanistan, the biggest European Continental powers — France, Germany, Italy and Spain — together have just 12,000.
In terms of troop losses, the United States has lost more than 1,000 servicemen and servicewomen in Afghanistan. The United Kingdom has lost 265, which is more than the rest of Europe combined. Many analysts say the disparity is due to the fact that most European troops deployed to Afghanistan are not allowed to fight.
Indeed, the United States might not be asking for more European troops in Afghanistan if the ones already there were not hamstrung by operational restrictions on combat, known as caveats, imposed by their governments or parliaments. At one point, NATO forces in Afghanistan were weighed down by 83 such caveats against fighting. As of late, that number has been reduced slightly to 70.
Some European governments prohibit their troops from operating at night. Others forbid them from operating outside of certain regions or districts. Still others allow their troops to fire only when fired upon. German troops, for example, are restricted to conducting operations in northern Afghanistan before nightfall and never more than two hours away from a hospital. Troops from some southern European countries are barred from fighting in the snow. Only Britain, Denmark, Poland and the Netherlands have been on the front line of combat with their troops operating without any caveats or restrictions.
The proliferation of European caveats has prompted some US soldiers to bitterly joke that ISAF stands for "I Saw Americans Fighting" or "I Stop at Five." Others say that military forces that cannot be sent into combat are not really military forces at all.
Europe has also been criticized for failing to meet its commitments in soft power specialties, such as training and development, in Afghanistan. For example, in 2007 the EU agreed to take over police training from Germany, after the bloc had come under pressure from NATO to play a greater role in building up Afghan security forces. But three years later, the EU's police training mission in Afghanistan remains understaffed and underfunded, and lacks adequate security and transportation. Moreover, EU member states prohibit most of their staff from leaving Kabul, the Afghan capital.
In February, the Netherlands became the first NATO ally to announce that it is abandoning the fight in Afghanistan, following the collapse of the center-right government over its involvement in the US-led war against the Taliban. The decision by the Dutch to pull their nearly 2,000 troops out of Afghanistan may provide cover for wavering politicians elsewhere. Canada, for example, is expected to begin withdrawing its 3,000 troops from Afghanistan in 2011. And polls show that the Afghanistan war has grown increasingly unpopular in nearly every European country.
3. A Post-European World?
Up until January 2009, the conventional wisdom was that Europe was not stepping up to the plate in defense-related matters because its leaders did not like George W Bush. However, President Barack Obama, who is far more popular in Europe than was his predecessor, is fighting the same uphill battle to persuade European allies to increase their troop commitments. The problem, however, extends far beyond Afghanistan.
The 27 member states of the European Union collectively spend around $200 billion annually on defence. By comparison, the US defense budget for 2010 rose to $533.8 billion, with additional spending on "overseas contingency operations" bringing the sum to $663.8 billion.
EU member states collectively allocate less than 1.7 percent of their gross national product on defense, far less than the world average, which falls at 2.4 percent of GDP. The United States spends 4.5 percent of its GDP on defense.
EU member states have close to 2 million personnel in their armed forces, but the EU can barely deploy and sustain 100,000 soldiers abroad. Over 70 percent of European land forces are unusable outside national territory because they have not been modernized since the end of the Cold War.
There are many different ways of explaining the erosion of European military capability in recent decades. Some scholars say the low priority Europeans place on defense spending reflects Europe's reluctance to use military force, which in turn reflects Europe's strong aversion to risk. Indeed, the EU and its institutions are often characterized by pacifism and the search for cooperative alternatives to war. Moreover, the EU's security and defense ambitions are anchored in soft power such as diplomacy, development aid and civilian missions. In recent years, the EU has worked tirelessly to present its soft power model as the preferred alternative to the US hard power model, which relies on military force – or the threat of it – to secure national interests.
It remains unclear whether other emerging powers share the EU's commitment to soft power. But recent trends in defense spending do show that Brazil, China, India and Russia all share the US commitment to military hard power. Unlike Europe, these countries are building up their militaries at a rapid clip, which implies that over the long term the EU's neglect of military hard power threatens to condemn it to second-class status in any future multipolar international system.
The erosion of European military power, and the growing capability and interoperability gaps between the US military and its European counterparts, also threatens European ambitions to become a more useful partner for the United States. The United States is already cultivating new partners among emerging powers in Asia, for example, that are pro-American and more willing than the Europeans to deploy troops abroad.
The decision by Obama to skip the upcoming EU-US Summit in Madrid has only added to fears that Europe risks becoming "irrelevant" among the people who influence and make American foreign policy.
4. NATO's New Strategic Concept
The dilemma for Europe is that as long as it refuses to be a military power, it will not be able to guarantee its own security. And that means Europe will continue to rely on NATO and especially the United States to provide that guarantee.
In that vein, US Secretary of State Hillary Clinton recently underscored the Obama administration's commitment to European security and to the transatlantic alliance. Speaking at the École Militaire in Paris, she said: "European security remains an anchor of US foreign and security policy. A strong Europe is critical to our security and our prosperity. Much of what we hope to accomplish globally depends on working together with Europe."
She also said that NATO must transform itself in an era when its scope has expanded beyond traditional Cold War boundaries, and when the alliance faces a transformed strategic landscape with new enemies, ideologies and battle tactics that threaten its collective security.
In a separate speech outlining American priorities for NATO's New Strategic Concept, a strategy document that will guide the alliance in coming years, Clinton said NATO must shift from a defensive alliance aimed at countering the Soviet Union to a forward-deployed multilateral force carrying out counterinsurgency operations in places like Afghanistan.
European leaders are likely to be wary of any Strategic Concept that expands NATO's out-of-theatre role. But the Obama administration has signalled its willingness to meet European leaders half way in an effort to reach agreement on the Alliance's underlying transatlantic strategic consensus.
In a change from previous policy, Clinton also said that the NATO alliance should work closely with the European Union on security issues. Clinton stated: "I know that in the past, the United States has been ambivalent about whether NATO should engage in security cooperation with the EU. Well, that time is over. We do not see the EU as a competitor of NATO, but we see a strong Europe as an essential partner with NATO and with the United States."
5. Lisbon Treaty and European Defense
American policymakers have long been sceptical about the EU's current Common Security and Defense Policy (CSDP) and its predecessors, fearing that the EU might end up competing with NATO for resources and manpower. Indeed, as NATO was drafting its current Strategic Concept in 1998, for example, then-US Secretary of State Madeleine Albright said the EU's relationship to NATO should be guided by "the three 'D's' — which is no diminution of NATO, no discrimination and no duplication — because I think that we don't need any of those three 'D's' to happen. On the other hand, I think it's very important for the Europeans to carry a fair share and have a sense of their own defense identity."
Perhaps no issue has a greater potential for generating transatlantic conflict than the question of the future militarization of the EU. Although supporters of the Lisbon Treaty have long denied that the document will lead to the creation of a European army, Article 28 of the treaty clearly establishes the legal basis to do so.
This was acknowledged in an op-ed article by the EU's former foreign policy chief, Javier Solana, who wrote: "Our capacity to deploy rapid reaction forces also needs strengthening. In the second decade of ESDP, the Lisbon Treaty will put all this within the EU's grasp."
The all-important question, then, is how will further European integration in the military realm impact NATO? More specifically, will ESDP be set up to compete with or to complement the alliance?
Article 27 of the Lisbon Treaty does stipulate that for "those States which are members of it," NATO will remain "the foundation of their collective defense and the forum for its implementation." But Article 28 A (7) duplicates NATO's Article 5 commitment, which states that an attack against one member constitutes an attack against all members, by establishing an EU mutual defense clause. Elsewhere, Article 19 of the Treaty restricts the ability of individual EU member states to operate on the international stage on an independent basis.
It also remains unclear how the Lisbon Treaty will impact some of the structural problems facing European defense. Currently, three states — Britain, France and Germany — contribute almost two-thirds of all military spending within the EU, and the Lisbon Treaty does not address how that burden might be more equally shared.
In a sign that Britain, which has the biggest military in the EU, may be rethinking its long-standing resistance to European military integration, a recent Ministry of Defense discussion paper says that Britain cannot afford to pursue all of its current defense activities, its operations in Afghanistan and elsewhere, and invest in new systems all at the same time. In a shift from previous policy, the paper says greater defense cooperation, including with other European nations, could help make stretched budgets go further. A newfound British openness on European defense could change the political dynamics in Europe and ease the way for greater European defense cooperation.
6. European Defense: A Paper Tiger?
In any case, after decades of debate about European defense, the EU still has little to show for it. Indeed, with the CSDP (previously known as ESDP, but renamed CSDP by the Lisbon Treaty) marking its tenth anniversary, European defense has come nowhere near to meeting the high expectations set for it when it was conceived in 1999.
This is partly because EU member states have been unable to articulate a clear and coherent European strategic interest that is realistic in scope and enjoys the support of European public opinion. Moreover, the debate over the future of European defense has been hamstrung by national rivalries and mutual distrust, especially between Britain, France and Germany, the three biggest military powers in Europe.
Since 2003, the EU has successfully organized 22 crisis-management missions to far flung places such as Chad and Somalia, but only six of these missions have been military operations.
The EU's anti-piracy mission off the Horn of Africa (EUNAVFOR), also known as Operation Atalanta, has achieved some early successes in warding off pirate attacks along the East African coast. But the operation, which was established in 2008 and is scheduled to run until the end of 2010, is less than half as big as the US-led Combined Task Force 151, which is being coordinated by the US Fifth Fleet. Meanwhile, the European-led United Nations Interim Force in Lebanon (UNIFIL), whose mandate is to enforce an arms embargo in southern Lebanon, has been criticized not only for allowing Hezbollah to rebuild its arsenal, but also for having Hezbollah militants "escort" UNIFIL patrols.
In any case, the EU has not yet carried out a military operation on anything like the scale of the NATO operation in Afghanistan, and CSDP cannot be seen as conferring on Europe anything like the superpower status so many European strategists crave.
With CSDP, as with NATO, Europe suffers from two essential weaknesses: a persistent lack of deployable hard-power defence capability, notably strategic airlift and sealift, and a debilitating lack of unity of purpose. For example, the EU is not even close to establishing the 60,000-strong Rapid Reaction Force that has been a "Headline Goal" for nearly a decade. The EU currently is having a hard time deploying even one battlegroup of 1,500 troops, to be drawn from the same troops currently committed to NATO.
EU defense cooperation has not fared much better. Europe's two biggest common defense projects, the A400M military cargo plane and the Eurofighter Typhoon, have been riddled with technical problems, cost overruns and disputes between the European partners. The long-term viability of both projects is in serious doubt. Meanwhile, the European Defense Agency, which was created in 2004 to improve European defense capabilities, remains understaffed.
Britain, France and Germany have also been at odds over French proposals create the EU's first permanent operational headquarters in Brussels for planning military missions abroad. Britain and Germany have resisted the idea, seeing it as a French ploy to undermine NATO.
7. Conclusion
The 2008 French White Paper on Defense and Security states: "The European ambition stands as a priority. Making the European Union a major player in crisis management and international security is one of the central tenets of our security policy. France wants Europe to be equipped with the corresponding military and civilian capability."
But in these times of severe economic downturn and rapidly shrinking defense budgets, CSDP is unlikely to emerge as a serious competitor to NATO anytime soon. In the meantime, NATO, despite its many shortcomings, will continue to be indispensible for European and transatlantic security.
Soeren Kern is Senior Fellow for Transatlantic Relations at the Madrid-based Grupo de Estudios Estratégicos / Strategic Studies Group. Follow him on Facebook. Follow him on Twitter.
Originally published by World Politics Review on May 9, 2010.