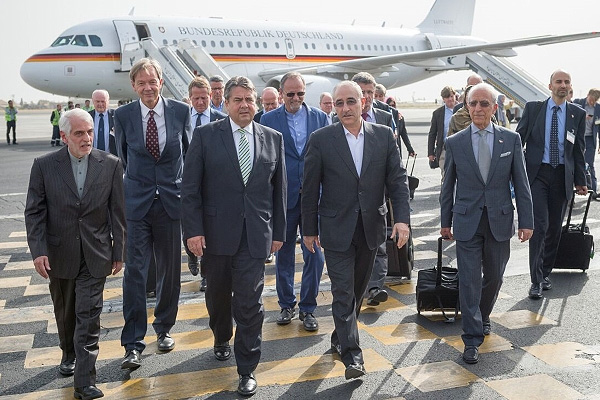 The flurry of European business activity in Iran implies that international sanctions are crumbling, and if Tehran violates its commitments under the nuclear deal, efforts to re-impose them are unlikely to succeed.
Europeans Rush to Profit from Iran Deal
Soeren Kern | Gatestone Institute | August 13, 2015
European politicians and business leaders, resembling the running of the bulls in Spain, are falling over themselves in a rush to secure the "first-mover" advantage in Iran's $400 billion economy.
Under the nuclear deal reached in Vienna on July 14, international sanctions will be removed on Iran's banking, energy and trade sectors if Tehran agrees to certain curbs on its nuclear program.
The lifting of sanctions on Iran, a market of 80 million consumers (the second-largest market in the Middle East after Turkey in terms of GDP) creates the potential for staggering business opportunities.
Iranian officials say that investments of $185 billion are required in the oil and gas sector alone during the next five years. The mining sector requires $29 billion between now and 2025. Iran hopes to triple the number of cars manufactured in the country to three million a year by 2025.
Sanctions will also be lifted on Supreme Leader Ali Khamenei's $95 billion business empire, as well as on Iran's Revolutionary Guard Corps, which operates a vast network of companies and industries.
No wonder that European media outlets are referring to Iran as the "new El Dorado," the "chance of a century," and the "last untapped market."
Although the United States Congress will not vote on the accord until September, Europeans appear to be operating on the premise that Iran is now open for business.