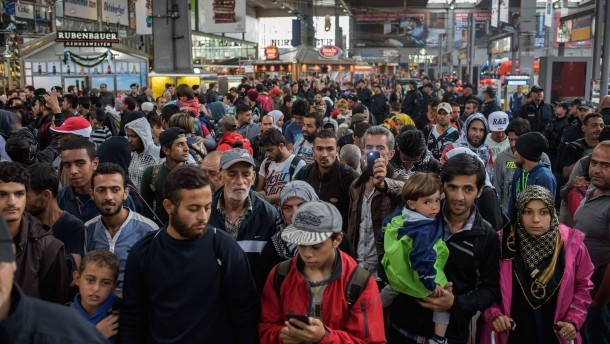 German authorities are confiscating private property and evicting citizens to make room for migrants.
Germany: Migrants In, Germans Out
Soeren Kern | Gatestone Institute | September 27, 2015
German authorities are applying heavy-handed tactics to find housing for the hundreds of thousands of migrants and refugees pouring into the country from Africa, Asia and the Middle East.
With existing shelters filled to capacity, federal, state and local authorities are now using legally and morally dubious measures — including the expropriation of private property and the eviction of German citizens from their homes — to make room for the newcomers.
German taxpayers are also being obliged to make colossal economic sacrifices to accommodate the influx of migrants, many of whom have no prospect of ever finding a job in the country. Sustaining the 800,000 migrants and refugees who are expected to arrive in Germany in 2015 will cost taxpayers at least 11 billion euros ($12 billion) a year for years to come.
As the migration crisis intensifies, and Germans are waking up to the sheer scale of the economic, financial and social costs they will expected to bear in the years ahead, anger is brewing.