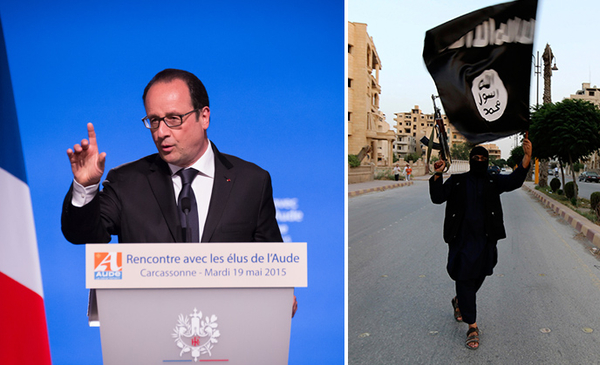 French leaders consistently act in ways that contradict their stated goal of eradicating Islamic terror.
France's Politically Correct War on Islamic Terror
Soeren Kern | Gatestone Institute | November 16, 2015
French President François Hollande has vowed to avenge the November 13 jihadist attacks in Paris that left more than 120 dead and 350 injured.
Speaking from the Élysée Palace, Hollande blamed the Islamic State for the attacks, which he called an "act of war." He said the response from France would be "unforgiving" and "merciless."
Despite the tough rhetoric, however, the question remains: Does Hollande understand the true nature of the war France is facing?
Hollande pointedly referred to the Islamic State as "Daesh," the acronym of the group's full Arabic name, which in English translates as "Islamic State of Iraq and the Levant," or "ISIL."
The official policy of the French government is to avoid using the term "Islamic State" because, according to French Foreign Minister Laurent Fabius, it "blurs the lines between Islam, Muslims and Islamists."
Critics of the policy say "Daesh" is a politically correct linguistic device that allows Western leaders to claim that the Islamic State is not Islamic — and thus ignore the root cause of Islamic terror and militant jihad.