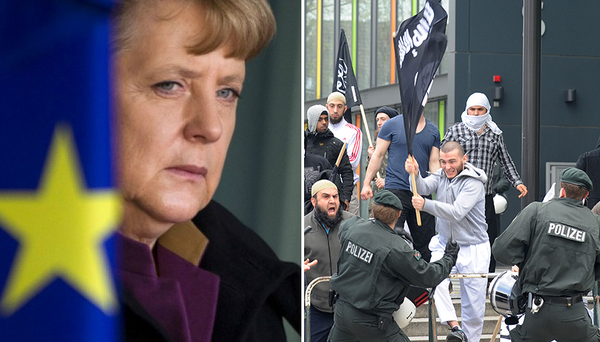 A brief round-up of migration-related developments — which offer a glimpse into Germany's future.
Germans Opposed to Mass Migration are "Free to Leave"
Soeren Kern | Gatestone Institute | November 24, 2015
Asylum seekers from Africa, Asia and the Middle East are continuing to pour into Germany in record numbers, despite snow and freezing temperatures.
More than 180,000 migrants arrived during the first three weeks of November, which is on track to surpass the previous monthly record of 181,000 migrants recorded in October.
With 300 newcomers now arriving every hour, Germany is expected to receive more than one million asylum seekers in 2015, and at least as many in 2016. After factoring in family reunifications, the actual number of migrants could exceed 10 million, and some believe that Germany's Muslim population is on track to nearly quadruple to an astonishing 20 million by 2020.
German voters are beginning to wake up to the true cost — financial, social and otherwise — of the migration crisis, but they apparently do not have much say about the future direction of their country. According to Walter Lübcke, the district president of Kassel, a city in state of Hesse, citizens who disagree with the government's open-door immigration policy are "free to leave Germany."