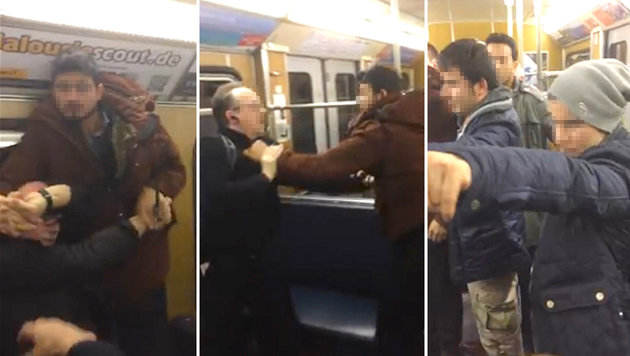 German authorities appear to be covering up the true scale of the migrant crime problem.
Germany: Migrant Crime Skyrockets
Soeren Kern | Gatestone Institute | February 21, 2016
Migrants committed 208,344 crimes in 2015, according to a confidential police report that was leaked to the German newspaper, Bild. This figure represents an 80% increase over 2014 and works out to around 570 crimes committed by migrants every day, or 23 crimes each hour, between January and December 2015.
The actual number of migrant crimes is far higher, however, because the report, produced by the Federal Criminal Police Office (Bundeskriminalamt, BKA), includes only crimes that have been solved (aufgeklärten Straftaten). According to Statista, the German statistics agency, on average only around half of all crimes committed in Germany in any given year are solved (Aufklärungsquote). This implies that the actual number of crimes committed by migrants in 2015 may exceed 400,000.
Moreover, the report — "Crime in the Context of Immigration" (Kriminalität im Kontext von Zuwanderung) — includes data from only 13 of Germany's 16 federal states.
The report does not include crime data from North Rhine-Westphalia, the most populous state in Germany and also the state with the largest number of migrants. North Rhine-Westphalia's biggest city is Cologne, where, on New Year's Eve, hundreds of German women were sexually assaulted by migrants. It is not yet clear why those crimes were not included in the report.
The report also lacks crime data from Hamburg, the second-largest city in Germany, and Bremen, the second most populous city in Northern Germany.
Further, many crimes are simply not reported or are deliberately overlooked: political leaders across Germany have ordered police to turn a blind eye to crimes perpetrated by migrants, apparently to avoid fueling anti-immigration sentiments.