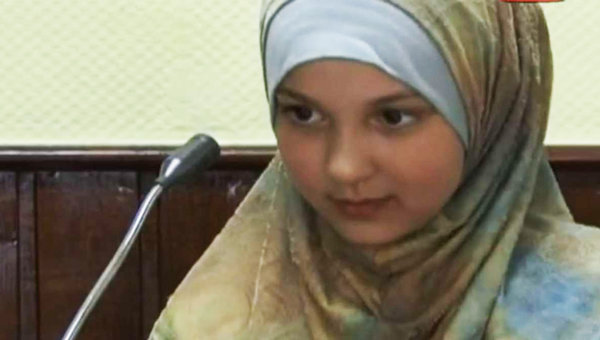 Stabbing is first ISIS-inspired attack in Germany.
Islamic State Closing in on Germany
Soeren Kern | Gatestone Institute | March 13, 2016
A 15-year-old German girl of Moroccan descent stabbed and seriously wounded a police officer in Hanover. The stabbing appears to be the first lone-wolf terrorist attack in Germany inspired by the Islamic State.
The incident occurred at the main train station in Hanover on the afternoon of February 26, when two police officers noticed that the girl — identified only as Safia S. — was observing and following them.
The officers approached the girl, who was wearing an Islamic headscarf, and asked her to present her identification papers. After handing over her ID, she stabbed one of the officers in the neck with a six-centimeter kitchen knife.
According to police, the attack happened so quickly that the 34-year-old officer, who was rushed to the hospital, was unable to defend himself. After her arrest, police found that Safia was also carrying a second, larger knife.
"The perpetrator did not display any emotion," a police spokesperson said. "Her only concern was for her headscarf. She was concerned that her headscarf be put back on properly after she was arrested. Whether the police officer survived, she did not care."
On March 3, Hanover Public Prosecutor Thomas Klinge revealed that Safia had travelled to the Turkish-Syrian border in November 2015 to join the Islamic State, but that her mother had persuaded her to return from Istanbul to Germany on January 28.
According to police, the stabbing was premeditated: unable to join the Islamic State in Syria, Safia had determined to carry out an attack against the police in Germany.