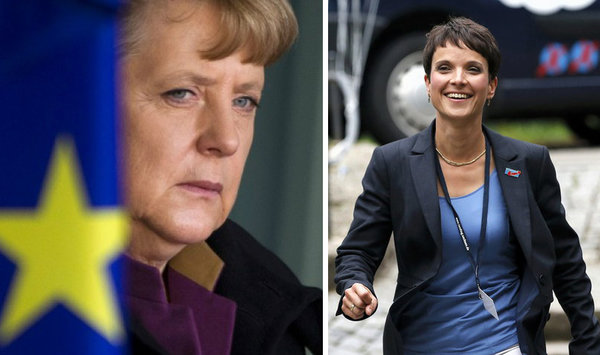 Chancellor Angela Merkel has reprimanded German voters for questioning her handling of the migration crisis.
Germany's Merkel to Voters: "No Change to Migration Policy"
Soeren Kern | Gatestone Institute | March 18, 2016
German Chancellor Angela Merkel has vowed to continue her open-door migration policy — despite heavy losses in regional elections that were widely regarded as a referendum on that very policy.
Merkel's Christian Democratic Union (CDU) was defeated in two out of the three federal states voting on March 13. By contrast, the Alternative for Germany (AfD) — an upstart anti-establishment party campaigning against Merkel's liberal migration policy — surged to double-digit results in all three states: Baden-Württemberg, Rhineland-Palatinate and Saxony-Anhalt.
In a press conference after the election results were in, Merkel remained defiant. She reprimanded German voters for questioning her handling of the migration crisis: "There are people who did not listen to us at all and simply cast protest votes. We need to solve this [migrant] problem, not through theoretical debates, but by finding a [European] solution to the problem."