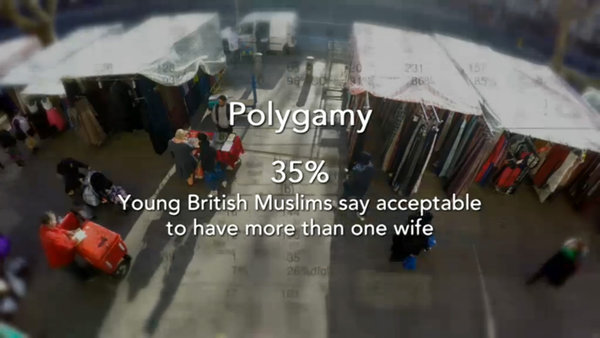 A significant portion of the British Muslim community is becoming a separate "nation within a nation."
UK: What British Muslims Really Think
Soeren Kern | Gatestone Institute | April 17, 2016
Many British Muslims do not share the values of their non-Muslim compatriots, and say they want to lead separate lives under Islamic Sharia law, according to the findings of a new survey.
The poll — which shows that a significant part of the British Muslim community is becoming a separate "nation within a nation" — has reignited the long-running debate about the failure of 30 years of British multiculturalism and the need for stronger measures to promote Muslim integration.
The survey was conducted by ICM Research for the Channel 4 documentary, "What British Muslims Really Think," which aired on April 13.
The 615-page survey found that more than 100,000 British Muslims sympathize with suicide bombers and people who commit other terrorist acts. Moreover, only one in three British Muslims (34%) would contact the police if they believed that somebody close to them had become involved with jihadists.
In addition, 23% of British Muslims said Islamic Sharia law should replace British law in areas with large Muslim populations.