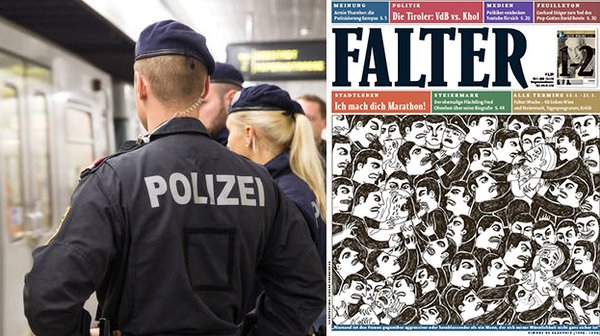 Austria's migrant crime problem is being exacerbated by political correctness and a lenient criminal justice system.
Migrant Rape Epidemic Reaches Austria
Soeren Kern | Gatestone Institute | May 5, 2016
The brutal gang rape of a woman by three Afghan asylum seekers in central Vienna on April 22 has shocked the Austrian public and drawn attention to a spike in migrant-related rapes, sexual assaults and other crimes across the country.
The migrant crime wave comes as the anti-immigrant Freedom Party of Austria (FPÖ) has surged in opinion polls. The party's candidate, Norbert Hofer, won the first round of Austria's presidential elections on April 24, and is on track to win the presidency in the second round, run-off election scheduled for May 22.
The three Afghans — two 16 year-olds and one 17-year-old — followed the woman, a 21-year-old exchange student, into a public restroom at the Praterstern train station, one of the main transportation hubs in Vienna. One of the migrants held the woman down while the other two took turns raping her.
A passerby called the police after she heard the woman screaming. By the time police arrived, the men had gone. The suspects, who were arrested as they were attempting to flee the station, do not speak German. Through an interpreter, the migrants told police they were drunk and do not remember carrying out the crime.
If convicted, they face a maximum sentence of seven-and-a-half years in prison. Due to the lenient nature of the Austrian judicial system, however, they may end up spending only two years behind bars, according to local observers.
It is also unlikely that the migrants will be deported: according to European law, sending them back to Afghanistan would be a violation of their human rights. Instead, observers say, the Afghans will qualify for Austrian social welfare benefits — €830 ($950) per month plus free healthcare — and probably for the rest of their lives become wards of Austrian state.