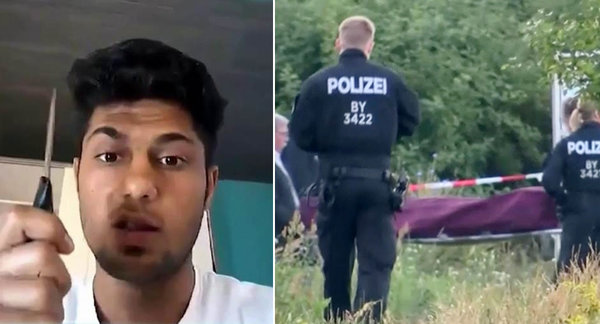 The Bavarian Criminal Police Office has launched an internal investigation to determine if police were justified in shooting a jihadist.
Germans Debate Use of Force Against Jihadists
Soeren Kern | Gatestone Institute | July 24, 2016
A 17-year-old Afghan asylum seeker brandishing an axe and shouting "Allahu Akbar" ("Allah is the greatest") seriously injured five people on a train in Bavaria. The assailant was shot dead by police after he charged at them with the axe.
Green MP Renate Künast criticized the police for using lethal force. In a tweet she wrote: "Why could the attacker not have been incapacitated without killing him???? Questions!"
Künast's comments provoked a furious backlash, with many accusing her of showing more sympathy for the perpetrator than for the victims. The outpouring of anger against Künast indicates that Germans have had enough of their politically correct politicians.