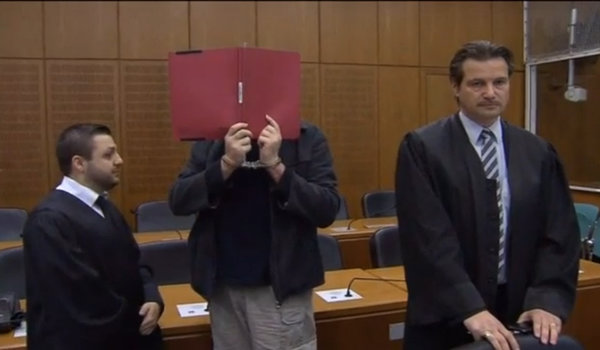 A chronological review of some of the main stories involving Islam in Germany during July 2016.
A Month of Islam in Germany: July 2016
Soeren Kern | Gatestone Institute | August 17, 2016
July 1. A court in Bavaria ruled that a law that prohibits Muslim legal trainees from wearing headscarves is illegal. The district court in Augsburg ruled in favor of Aqilah Sandhu, a 25-year-old legal student who filed a lawsuit against the state for barring her from wearing the headscarf at public appearances in court while performing legal training. The ruling said there was no legal basis for the restriction and "no formal law that obliges legal interns to a neutral worldview or a religious neutrality." Bavarian Justice Minister Winfried Bausback, arguing that legal officials as well as trainees in the court needed to present the appearance of impartiality, said he would appeal the ruling.
July 3. A 24-year-old woman, raped by three migrants in Mannheim in January, admitted to lying about the identity of her attackers. Selin Gören, a Turkish-German woman, initially said that her attackers were German nationals, when in fact they were Muslim migrants. In an interview with Der Spiegel, Gören, the spokeswoman of Germany's left-wing youth movement, Solid, said she lied because she was afraid of fueling racism against migrants.
July 4. The newspaper, Frankfurter Allgemeine Zeitung, reported that the 30 biggest German companies listed on the DAX blue-chip stock market index have employed only 54 refugees, including 50 who were hired as couriers by the logistics provider, Deutsche Post. The report casts doubt on Chancellor Angela Merkel's promise to integrate the 1.1 million migrants who arrived in Germany in 2015 into the German labor market as quickly as possible. Company executives say the main problem is that migrants lack professional qualifications and German language skills.