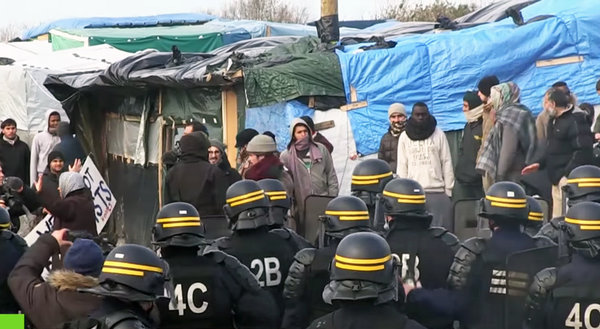 The French government has pledged to dismantle "The Jungle," a squalid migrant camp in Calais, by the end of 2016.
Soeren Kern | Gatestone Institute | September 30, 2016
French President François Hollande has vowed "definitively, entirely and rapidly" to dismantle "The Jungle," a squalid migrant camp in the northern port town of Calais, by the end of this year.
Hollande made the announcement during a September 26 visit to Calais — but not to the camp itself — amid growing unease over France's escalating migrant crisis, which has become a central issue in the country's presidential campaign.
The French government plans to relocate the migrants at the camp to so-called reception centers in other parts of the country. But it remains unclear how the government will prevent migrants from returning to Calais.
Skeptics say the plan to demolish "The Jungle" is a publicity stunt that will temporarily displace the migrants but will not resolve the underlying problem — that French officials refuse either to deport illegal migrants or else to secure the country's borders to prevent illegal migrants from entering France in the first place.