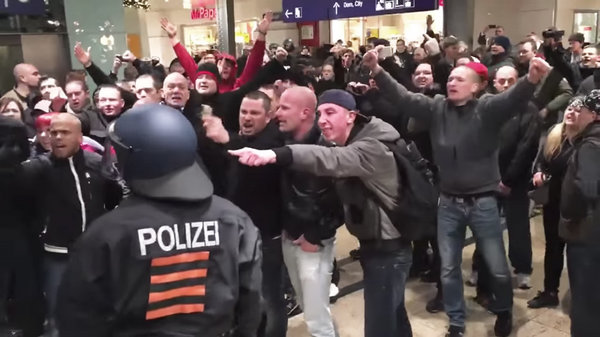 Germany's migrant rape crisis has now spread to cities and towns in all 16 of Germany's federal states.
Germany's Migrant Rape Crisis: Where is the Public Outrage?
Soeren Kern | Gatestone Institute | October 26, 2016
A group of Serbian teenagers in the northern German city of Hamburg were handed suspended sentences for gang-raping a 14-year-old girl and leaving her for dead in sub-zero temperatures.
The judge said that although "the penalties may seem mild to the public," the teens had all made confessions, appeared remorseful and longer posed a danger to society.
The October 24 ruling, which effectively allowed the rapists to walk free, provoked a rare moment of public outrage over the problem of migrant sex crimes in Germany. An online petition calling for the teens to see time in prison has garnered more than 80,000 signatures, and prosecutors are appealing the verdict.
Thousands of women and children have been raped or sexually assaulted in Germany since Chancellor Angela Merkel welcomed into the country more than one million mostly male migrants from Africa, Asia and the Middle East.
Germany's migrant rape crisis — which has continued unabated day after day for more than a year — has now spread to cities and towns in all 16 of Germany's federal states. Despite the mounting human toll, most of the crimes are still being downplayed by German authorities and the media, apparently to avoid fueling anti-immigration sentiments.