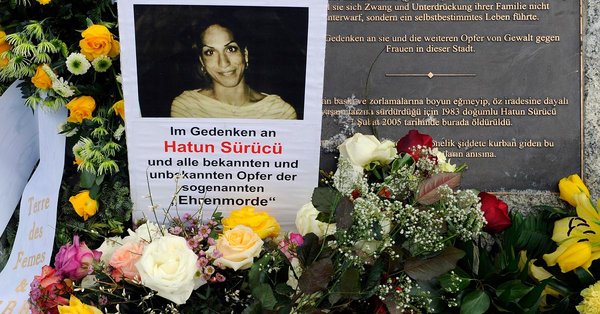 2017 is on track to be a record year for honor violence in Germany.
Germany: Wave of Muslim Honor Killings
Soeren Kern | Gatestone Institute | May 30, 2017
The trial of a Kurdish man who tied one of his three wives to the back of a car and dragged her through the streets of a town in Lower Saxony has drawn attention to an outbreak of Muslim honor violence in Germany.
Honor violence — ranging from emotional abuse to physical and sexual violence to murder — is usually carried out by male family members against female family members who are perceived to have brought shame upon a family or clan.
Offenses include refusing to agree to an arranged marriage, entering into a relationship with a non-Muslim or someone not approved by the family, refusing to stay in an abusive marriage or living an excessively Western lifestyle. In practice, however, the lines between crimes of honor and crimes of passion are often blurred and any challenge to male authority can elicit retribution, which is sometimes staggeringly brutal.
On May 22, a court in Hanover heard how a 39-year-old Turkish-born Kurd named Nurettin B. attempted to murder his second wife, Kader K., 28, after she asked him to provide financial support for their two-year-old son. State Prosecutor Ann-Kristin Fröhlich reconstructed Nurettin B.'s actions.