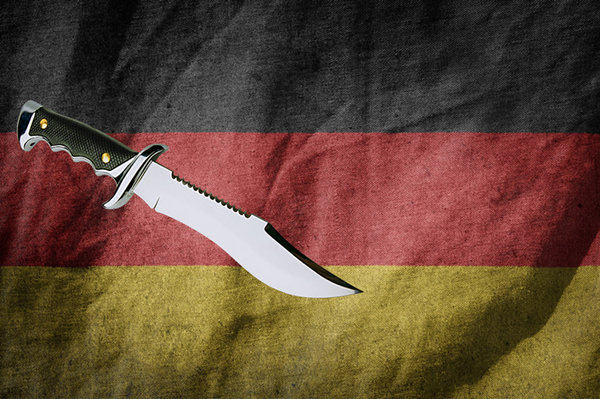 Germany's open door migration policy has set in motion a self-reinforcing cycle of knife violence.
Germany: Surge in Stabbings and Knife Crimes
Soeren Kern | Gatestone Institute | June 6, 2017
A Syrian migrant was stabbed to death in northern Germany by another Syrian because he was eating ice cream during Ramadan. The murder — which occurred in broad daylight in a busy pedestrian shopping area in Oldenburg and caused great consternation among local citizens — is not just the latest example of Sharia law being enforced on German streets. The crime also highlighted the growing epidemic of knife violence in Germany.
Knives, axes and machetes have become weapons of choice for criminals in Germany, which has some of the strictest gun laws in Europe. Knives are not only being used to carry out jihadist attacks, but increasingly to commit homicides, robberies, home invasions, sexual assaults, honor killings and many other kinds of violent crime.
Reliable statistics on knife violence in Germany do not exist. A search of German police blotters, however, shows that during the past ten years the number of knife-related crimes in Germany has increased by more than 1,200%. Around 4,000 such crimes were reported to police in 2016, up from just 300 in 2007.