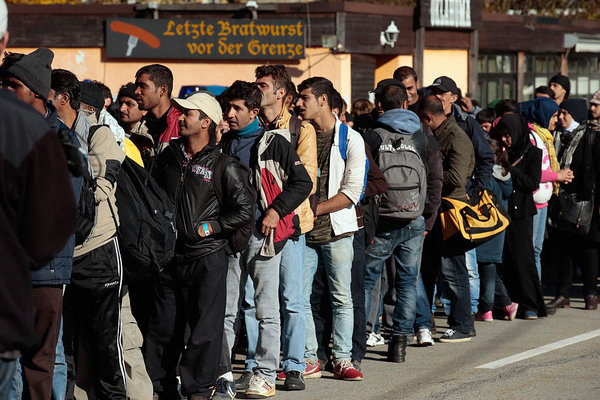 Germany's migrant sex crime epidemic is being exacerbated by a lenient judicial system.
Germany: Migrant Sex Crimes Double in One Year
Soeren Kern | Gatestone Institute | June 12, 2017
An annual report — Criminality in the Context of Migration (Kriminalität im Kontext von Zuwanderung) — published by the Federal Criminal Police Office (Bundeskriminalamt, BKA) on April 27 revealed an increase of nearly 500% in migrant sex crimes (defined as sexual assaults, rapes and sexual abuse of children) during the past four years.
The report showed that migrants (Zuwanderer) (defined as asylum seekers, refugees and illegal immigrants) committed 3,404 sex crimes in 2016 — around nine per day. This was a 102% increase over 2015, when migrants committed 1,683 sex crimes — around five per day. By comparison, migrants committed 949 sex crimes in 2014, around three per day; and 599 sex crimes in 2013, around two per day.
According to the report, the main offenders in 2016 were from: Syria (up 318.7% from 2015); Afghanistan (up 259.3%); Iraq (up 222.7%); Pakistan (up 70.3%); Iran (up 329.7%); Algeria (up 100%); and Morocco (up 115.7%).
Germany's migrant sex-crime problem is being exacerbated by its lenient legal system, in which offenders receive relatively light sentences, even for serious crimes. In many instances, individuals who are arrested for sex crimes are released after questioning from police. This practice allows criminal suspects to continue committing crimes with virtual impunity.