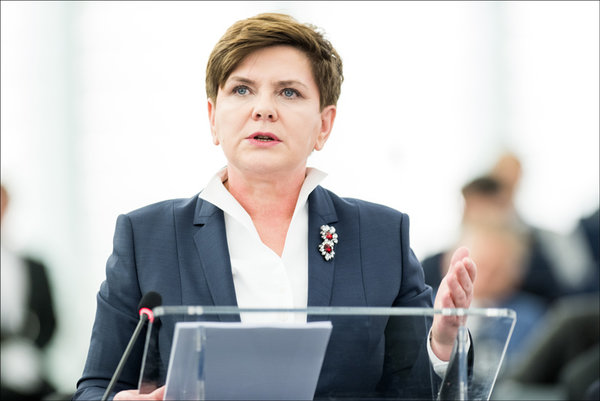 The European Union has initiated legal action against four Central European countries for failing to take in migrants.
Europe's Migrant Crisis: Views from Central Europe
Soeren Kern | Gatestone Institute | July 2, 2017
The European Union has initiated legal action against the Czech Republic, Hungary and Poland for failing to comply with a controversial order to take in thousands of migrants from Africa, Asia and the Middle East.
The so-called infringement procedure, which authorizes the European Commission, the powerful executive arm of the European Union, to sue member states that are considered to be in breach of their obligations under EU law, could lead to massive financial penalties.
The dispute dates back to September 2015, when, at the height of Europe's migration crisis, EU member states narrowly voted to relocate 120,000 "refugees" from Italy and Greece to other parts of the bloc. This number was in addition to a July 2015 plan to redistribute 40,000 migrants from Italy and Greece.
Of the 160,000 migrants to be "shared," nine countries in Central and Eastern Europe were ordered to take in around 15,000 migrants. Although the Czech Republic, Hungary, Romania and Slovakia voted against the agreement, they were still required to comply.
Since then, several Central European EU member states have vehemently refused to accept their assigned quotas of migrants. Poland, for example, has a quota of 6,182 migrants, not one of whom has been admitted. The Czech Republic has a quota of 2,691 migrants, of whom only 12 have been taken. Hungary has a quota of 1,294, none of whom have been admitted.
In the EU as a whole, so far only around 20,000 migrants have been relocated (6,896 from Italy and 13,973 from Greece), according to the EU's latest relocation and resettlement report, published on June 13, 2017. Of the 28 EU member states, only Malta has taken in its full quota — 131 migrants.
Many so-called asylum seekers have refused to relocate to Central and Eastern Europe because the financial benefits there are not as generous as in France, Germany or Scandinavia. In addition, hundreds of migrants who have been relocated to Estonia, Latvia and Lithuania, which rank among the poorest countries in the EU, have since fled to Germany and other wealthier countries in the bloc.