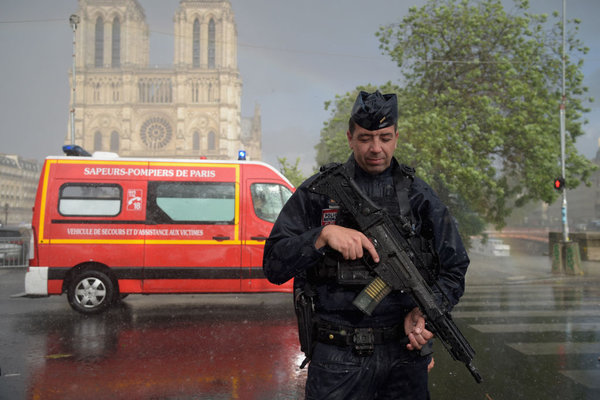 A chronological review of some of the main stories about the rise of Islam in France during June 2017.
A Month of Islam and Multiculturalism in France: June 2017
Soeren Kern | Gatestone Institute | July 23, 2017
June 1. Saber Lahmar, a 48-year-old Algerian who has lived in Bordeaux since his release from Guantánamo Bay in 2009, was charged with "terrorist association" and placed in pre-trial detention. He is suspected of providing financial, logistical and doctrinal aid to French jihadists who were planning to travel to Iraq and Syria. Lahmar was arrested in Bosnia in 2001 after being accused of plotting to bomb the American embassy in Sarajevo. In November 2008, U.S. District Judge Richard J. Leon ordered Lahmar to be released from Guantánamo because there was insufficient reason to hold him. In December 2009, Robert C. Kirsch, a lawyer at the firm of WilmerHale, which represented Lahmar in federal court, said: "We are grateful for the courage and generosity of the French people and government, and for the ongoing effort by President Obama…which will now give Mr. Lahmar a chance to rebuild his life in France."
June 1. A group of prominent intellectuals accused French authorities of covering up the April 4 murder of a Jewish woman by her Muslim neighbor. Kobili Traoré a 27-year-old Malian Muslim, tortured 66-year-old Sarah Halimi and threw her out of her third-story apartment. The letter criticizes the Paris Prosecutor's Office for omitting hate crime charges from a draft indictment against Traoré. They cited a recording of the incident made by another neighbor. In it, Traoré can be heard shouting "Allahu Akbar" and calling Halimi "dirty Jew" to her face. Some observers believe the authorities covered up Halimi's murder to prevent it from helping Marine Le Pen's presidential campaign.